Overview
Adult acquired flatfoot deformity, primarily posterior tibial tendon dysfunction, in many cases can be successfully managed with conservative treatment modalities including early immobilization, long-term bracing, physi?cal therapy, and anti-inflam?matory medications. Adult acquired flatfoot deformity (AAFD), the painful flatfoot deformity in adults, is a major cause of disability for a patient and can be a challenge for foot and ankle specialists.


Causes
There are numerous causes of acquired adult flatfoot, including fracture or dislocation, tendon laceration, tarsal coalition, arthritis, neuroarthropathy, neurologic weakness, and iatrogenic causes. The most common cause of acquired adult flatfoot is posterior tibial tendon dysfunction.

Symptoms
Symptoms of pain may have developed gradually as result of overuse or they may be traced to one minor injury. Typically, the pain localizes to the inside (medial) aspect of the ankle, under the medial malleolus. However, some patients will also experience pain over the outside (lateral) aspect of the hindfoot because of the displacement of the calcaneus impinging with the lateral malleolus. This usually occurs later in the course of the condition. Patients may walk with a limp or in advanced cases be disabled due to pain. They may also have noticed worsening of their flatfoot deformity.

Diagnosis
Examination by your foot and ankle specialist can confirm the diagnosis for most patients. An ultrasound exam performed in the office setting can evaluate the status of the posterior tibial tendon, the tendon which is primarily responsible for supporting the arch structure of the foot.

Non surgical Treatment
Conservative treatment is indicated for nearly all patients initially before surgical management is considered. The key factors in determining appropriate treatment are whether acute inflammation and whether the foot deformity is flexible or fixed. However, the ultimate treatment is often determined by the patients, most of whom are women aged 40 or older. Compliance can be a problem, especially in stages I and II. It helps to emphasise to the patients that tibialis posterior dysfunction is a progressive and chronic condition and that several fittings and a trial of several different orthoses or treatments are often needed before a tolerable treatment is found.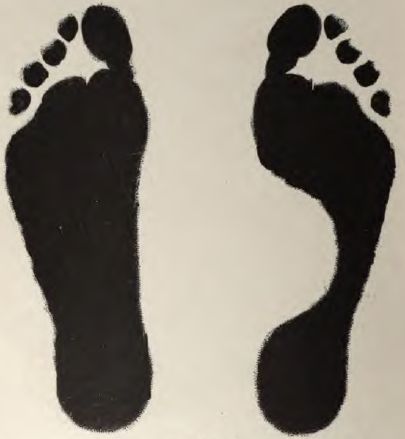 Surgical Treatment
If conservative treatment fails surgical intervention is offered. For a Stage 1 deformity a posterior tibial tendon tenosynovectomy (debridement of the tendon) or primary repair may be indicated. For Stage 2 a combination of Achilles lengthening with bone cuts, calcaneal osteotomies, and tendon transfers is common. Stage 2 flexible PTTD is the most common stage patients present with for treatment. In Stage 3 or 4 PTTD isolated fusions, locking two or more joints together, maybe indicated. All treatment is dependent on the stage and severity at presentation with the goals and activity levels of the patient in mind. Treatment is customized to the individual patient needs.